IBPS Bank Clerks` CWE-VII Preliminary Exam Books
---
Seller: Sura Books

Publisher:

Sura College of Competition

Released: 2018
Language: English
Format: Paperback
Availability:

In Stock
Share
Write Reviews
Standard Shipping Time :
Handling within 1 day(s)
Same Day Shipping
Free Shipping
In Stock
ENGLISH LANGUAGE
Numerical Ability
Reasoning Ability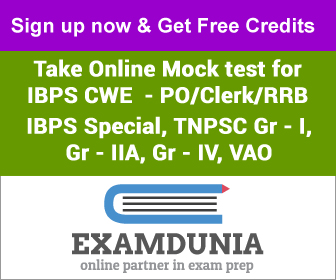 Bank clerk exam books :
Book for Bank exams conducted by all nationalized banks in the clerical category. Bank examination is conducted throughout the year by various banks. To clear the Bank Exam, this book is very essential.
Previous Years' (2013-2000)question papers with explanatory answers included in the Free Booklet
Content
☆ Scheme of Examination
☆ Tips and Tricks
☘ English Language
☘ Numerical Ability
☘ Reasoning Ability
Previous Years Questions papers CWE-VI 2016
Previous Years Questions papers CWE-V 2015
Book Specifications
CONTRIBUTORS
Author
V.V.K.Subburaj
CATEGORY DETAILS
Category
IBPS
BOOK DETAILS
Publisher
Sura College of Competition
Publish Date
2017
ISBN-13 Number

9788172540791

ISBN-10 Number
8172540795
Language
English
Edition
Latest Edition
Number of Pages
414 Page(s)
BOOK DIMENSIONS
Height
1 (cms)
Width
18 (cms)
Length
24 (cms)
Weight
200 (gms)
SHIPPING INFORMATION
Handling Days
Same Day Shipping
Shipping Information
Free Shipping
Book Reviews
Karthiga

03/Nov/2017

Valuable book for exams....useful for all exams...thanks to sura book

Was this review helpful?
sowraja08

19/Oct/2014

This book is all-inclusive. It is really helpful for my bank exam preparations. I have been in look out for such a book for a long time. I`ve got it in my hands on the right time. I got just one year left for my exam, and this book is promising to he

Was this review helpful?
deepak.eie2011

27/Sep/2014

I had a hassle-free shopping experience with sura books. For any of my further needs in books, I`ll definitley stick on to sura books

Was this review helpful?
deepak.eie2011

19/Sep/2014

Why can`t you give offers like other ecommerce giants do? You may cut down on the rates. Though your service is fine, I`d be happy if the rates are a bit low

Was this review helpful?
sowraja08

14/Sep/2014

Candidates applying for bank examinations can definitely buy this book. The language is kept simple and easy to understand so that candidates heading from Tamil medium schools can also find it easy to read. Great work!

Was this review helpful?
deepak90eie

11/Aug/2014

This book for bank clerk post has all solved question papers. I`m able to get an overall idea about the possible questions I may have to face in the exam. It gives in-depth knowledge about the subject. Really useful. Worth buying.

Was this review helpful?
Customers Who Bought This Item Also Bought