TNPSC Maternal & Child Health Officers Exam Study Material Book | TNPHS Original Solved Question Paper I & II.
---
Seller: Sura Books

Publisher:

Sura College of Competition

Released: 2020
Language: English
Format: Paperback
Availability:

In Stock
Rs.480.00

Rs. 432.00

You Save : Rs.48.00 (10%)

(Inclusive of all taxes)
Share
Write Reviews
Standard Shipping Time :
Handling within 1 day(s)
Same Day Shipping
In Stock
General studies
Basic arithmetic skill
General Intelligence & Reasoning
tnpsc child health officer exam book
tnpsc child health officers exam study material
tnpsc child health officers study material books
tnpsc child health officers study materials
tnpsc maternal child health officers exam book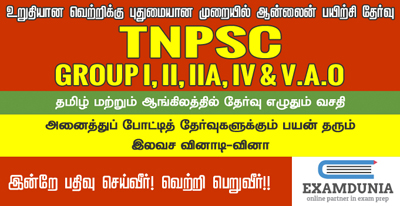 TNPSC Materal Child Health Officers Exam Study Material Book
Book Description :

TNPSC Health Officer (TNPHS) 2015 Original Solved question paper
Introduction to Nursing

Hospital and its function, responsibility of nurses in hospital

FIRST AID

Anatomy & Physiology

Medical - surgical nursing

MENTAL HEALTH nursing

MIDWIFERY

PEDIATRICS NURSING

COMMUNITY HEALTH NURSING

PHARMACOLOGY

APPLICATION OF PSYCHOLOGY IN NURSING

frequently asked questions with answers




(staff nurse examination)

Nutrition and bio-chemistry
Theory, MCQAs, True / False, Fill in the blanks
Book Specifications
CONTRIBUTORS
Author
V.V.K. Subburaj
CATEGORY DETAILS
Category
TNPSC exam study materials
BOOK DETAILS
Publisher
Sura College of Competition
Publish Date
2020
ISBN-13 Number

9788172545000

ISBN-10 Number
8172545002
Language
English
Edition
Latest Edition
Number of Pages
1068 Page(s)
BOOK DIMENSIONS
Height
5 (cms)
Width
18.5 (cms)
Length
25 (cms)
Weight
900 (gms)
SHIPPING INFORMATION
Handling Days
Same Day Shipping
Be the first to review about this Book. Please click to Write Review.
Customers Who Bought This Item Also Bought