Year Book 2017 - General Knowledge Quiz & Current Affairs for TNPSC ,UPSC ,All Competitive Exams
---
Seller: Sura Books

Publisher:

Sura College of Competition

Released: 2016
Language: English
Format: Paperback
Availability:

Stock Not Available
Share
Write Reviews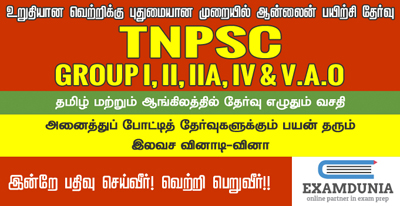 YEAR BOOK 2017

Content
☘ Latest Current Events (Notional, International, Economy & Commerce, Sports)
☘ Kalam - India's Missile Man
☘ Awards
☘ Indian Polity
☘ Environment & Related Issues
☘ Indian Economy
☘ Banking
☘ Science & Technology
☘ Communication
☘ UNO
☘ Budget 2016 - 17
☘ World Heritage Sites in India
☘ Rio-Olympics 2016
☘ General Knowledge
☘ High-Ups in India and Much more
Book Specifications
CONTRIBUTORS
Author
V.V.K. Subburaj
CATEGORY DETAILS
Category
Competitive Exam Books
BOOK DETAILS
Publisher
Sura College of Competition
Publish Date
2016
ISBN-13 Number

9788172541248

ISBN-10 Number
8172541244
Language
English
Edition
Latest Edition
Number of Pages
736 Page(s)
BOOK DIMENSIONS
Height
4 (cms)
Width
12.5 (cms)
Length
21 (cms)
Weight
610 (gms)
SHIPPING INFORMATION
Handling Days
Same Day Shipping
Book Reviews
Shamnad Nazeemudeen

02/Nov/2016

Good year book from sura publications...Nice purchase

Was this review helpful?
booksaremyfriends

05/Nov/2014

With the perfect blend of images and content, the book is made a literal treat for those who are ardent about reading gk questions.

Was this review helpful?
wowsowmya

04/Nov/2014

No doubt, this book is certainly an epitome of general knowledge. I wonder if I can actually complete reading this in the next 6 or 7 months. The book is vast with a complete details of all general knowledge

Was this review helpful?
ilovereading

29/Oct/2014

I`ve heard most of these topics through web and other sources. However, this is for the first time I`m reading it in such an year book. This is really awesome. I will never ever lend this to anyone! This will be in my bookshelf forever

Was this review helpful?
bookiegirl

12/Oct/2014

This book is informative and helpful. This however cannot be enough for competitive examinations. I will have to read through periodicals and jounals regularly.

Was this review helpful?
wonderofbooks

05/Oct/2014

This is amazing! I`ve only seen or just glimpsed through the yearbooks in libraries so far. I just gave it a hit to buy on my own for the very first time and this is really spellbound. I`m unable to stop reading this. This keeps me engaged throughout

Was this review helpful?
myurgetoread

16/Sep/2014

The book is easily understandable and serves the ultimate target of gaining knowledge. The book encircles all the topics that can be possibly included in an yearbook. Rs 280 for the book is really worth spending for the book

Was this review helpful?
thefunwithbooks

16/Aug/2014

Though the book is good, the quality of pages could be improved. I would give a 3 star rating upon 5

Was this review helpful?
acharminggirl

11/Aug/2014

Health, medicine, science, current affairs, economy, sports, events in last year, environment, education, profession, and more are encompassed in the book. I`m feeling accomplished on having this book on my hands! I`ve made the best choice in yearboo

Was this review helpful?
myonlinearena

09/Aug/2014

This yearbook is fantastic! I`m really savvy about general knowledge, current affairs, and Q&A topics. This book is quenching my thirst for more information and gk. I would definitely recommend buying this book from surabooks in particular.

Was this review helpful?
readingismypassion

29/Jul/2014

Sura books can be trusted. Sura will now be one fo the sites I visit more often for all my book buying needs. You have impressed me with your quality delivery and the quality in your books

Was this review helpful?
Customers Who Bought This Item Also Bought